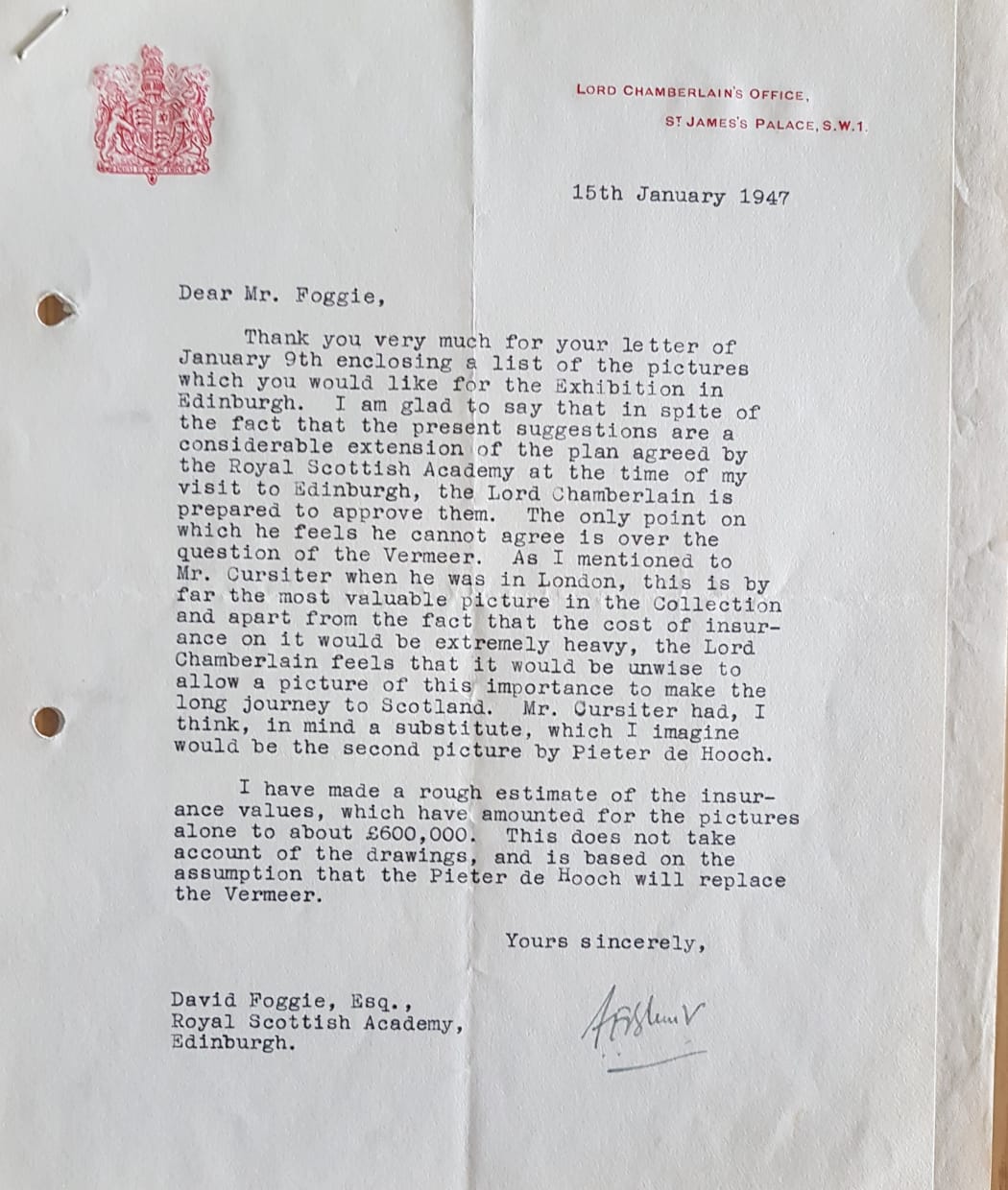 Incredibly we continued our Annual Exhibitions throughout the years of both the World Wars.
A much-anticipated element of these was the opportunity of showcasing select loans. In the 19th Century these had included works from the Collection of HM Queen Victoria, as well as from that of Emperor Napoleon III. Such loans were ceased during the war years.
In 1947, a little more than 18 months after the end of the Second World War, local residents and visitors to Edinburgh were treated to a visual feast which went a long way to restoring that former pleasure.
The reason was the opening of a special exhibition which was selected from a larger one of the same title which had been mounted the previous year at the Royal Academy in London. Simply titled The King's Pictures, the exhibition included a selection of Old Master works from the Royal Collections at Buckingham Palace and other of King George VI's Royal residences including Holyrood Palace and Balmoral Castle. A total of 81 paintings, 91 drawings, as well as tapestries, sculptures, and furniture, including many never before shown in public, were included. 50,500 visitors saw the exhibition which ran from 12 April to 21 May.
Our archive contains a small file relating to this exhibition. The letters it contains are interesting, not so much for their content, they are largely of an administrative nature, but rather for the identity of their writer. The exhibition was selected and curated by the then Surveyor of the King's Pictures, and one of the most respected and knowledgeable art historians of his day. Subsequently knighted for his services he would later fall from grace after his exposure as a Soviet spy. His name; Anthony Blunt.