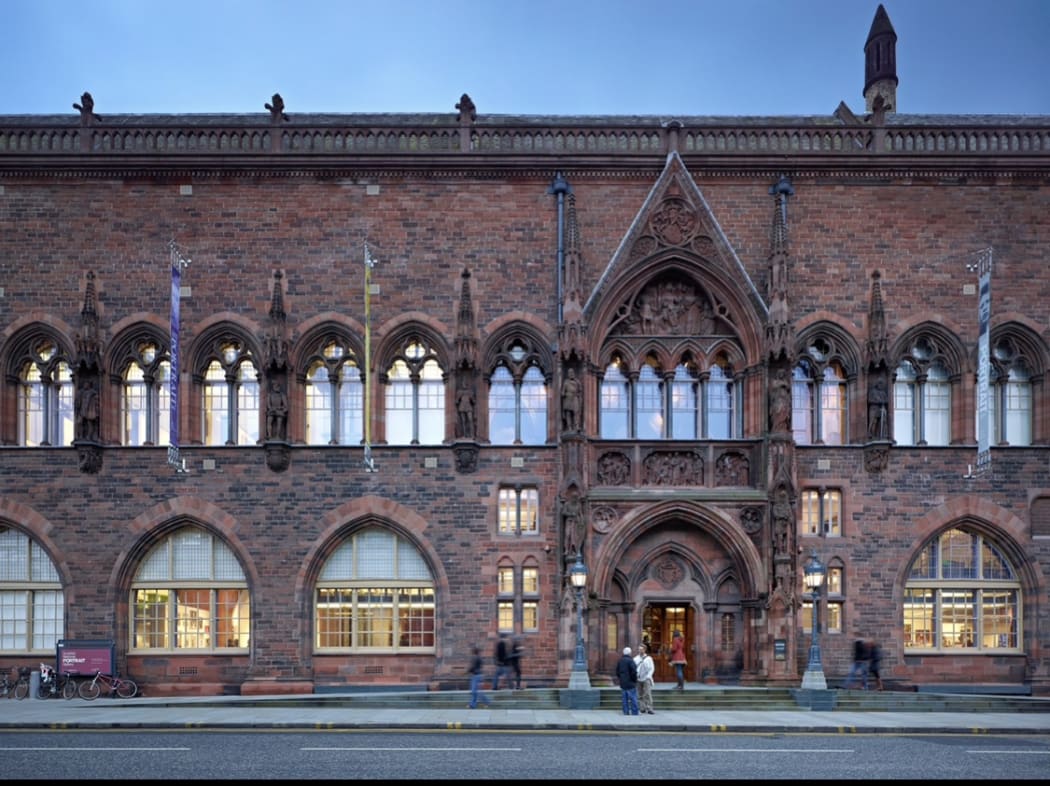 Robert Rowand Anderson, architect of the Scottish National Portrait Gallery, was born in Edinburgh on 5 April in 1834.
Considered a somewhat difficult person, Anderson's contribution to Scottish architecture has been somewhat overshadowed by his nickname "Ruin Anderson" which he was given after several projects went seriously over budget.
Elected an Associate member of the Academy in 1876, Anderson clashed vehemently with our then President Sir William Fettes Douglas. Anderson was unhappy over what he viewed as an inadequate representation of the architect members and resigned his membership.
There followed a period of serious aggression much of it fought out in public. Anderson emerged the winner, responsible for securing important reform which led to the establishment of better training for Scottish architects and to important changes being implemented through the Academy's Supplementary Charter of 1891. The rift was finally healed in 1897 when he was offered and accepted an Honorary Membership.
Anderson was twice in partnership with other elected members of the Academy; David Bryce RSA, and our first Architect President Sir George Washington Browne who had formerly served as Anderson's senior Assistant.
There are few parts of the country in which the hand of Anderson was not involved. For many years he was employed by the Royal Engineers in which capacity he was responsible for the reconstruction of Broughty Castle, as well as numerous church buildings.
Multi-lingual, Anderson undertook several study tours in Europe and his practise reveals a knowledge and understanding of a broad range of architectural styles which he was not shy at introducing to his own designs.
He was responsible for major restoration projects including at Paisley and Dunfermline Abbeys, Dunblane Cathedral and Mount Stewart on the Island of Bute. Amongst his best-known original buildings are The Scottish National Portrait Gallery, Central Station in Glasgow, and Edinburgh University's Medical School and McEwan Hall. In later life he was also responsible for the interior design of two liners, and the Scottish Rugby Union War Memorial at Murrayfield.