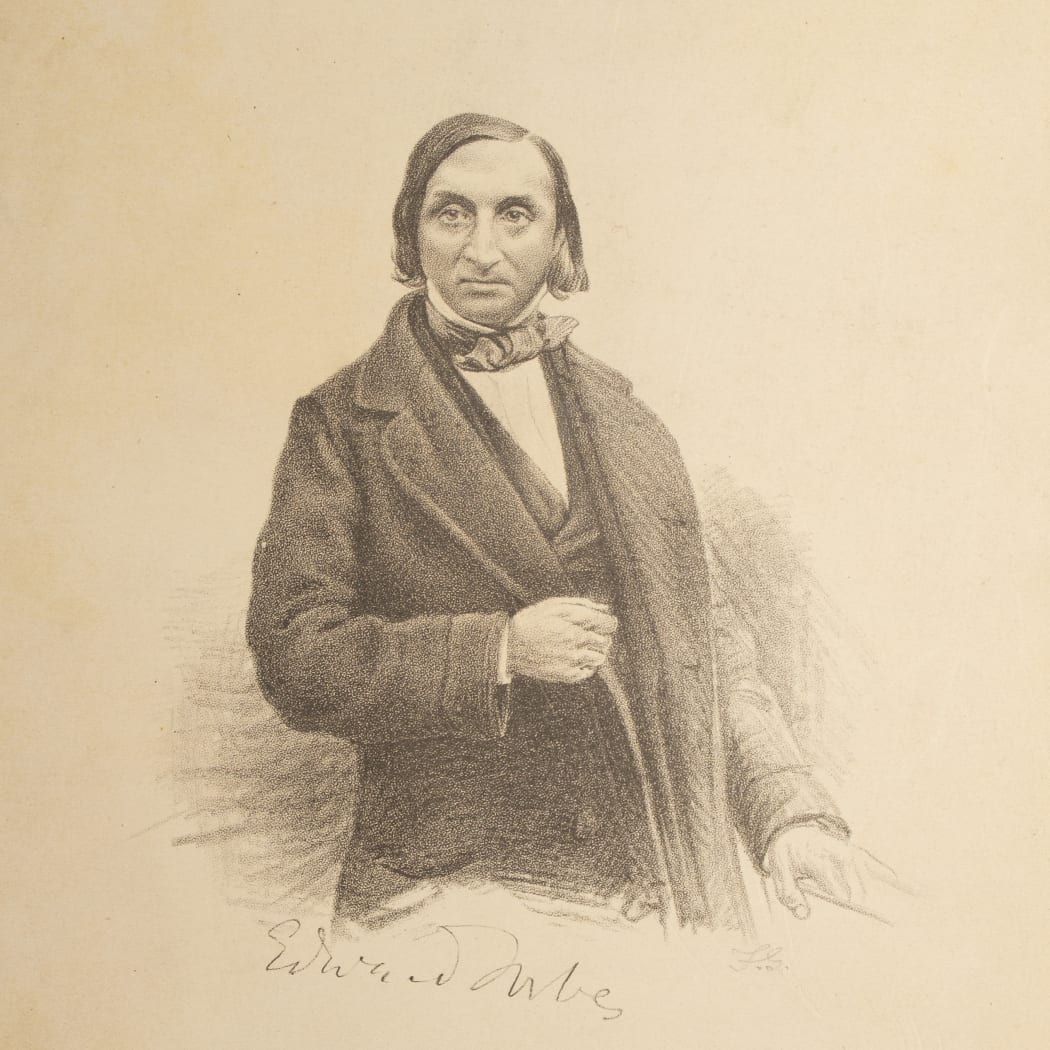 Today marks the 168th anniversary of the death of our shortest-ever-serving Honorary Member, Professor Edward Forbes.
A native of the Isle of Man where he was born in 1815, Forbes was a leading scientist and zoologist whose original aspiration to pursue a career as an artist was blunted when he was rejected for admittance to the Royal Academy Schools.
Forbes became a student of medicine at the University of Edinburgh before undertaking extensive overseas travel to pursue his interest in molluscs and starfish. He was particularly influential in the early years of biogeography the study of the geographical distribution of plants, animals, and other life forms.
After an Academic appointment in London, Forbes was appointed to the chair of Natural History at the University of Edinburgh in 1854.
At the Annual General Meeting of the Royal Scottish Academy held on 8 November 1854, Forbes was elected an Honorary Member on being appointed to the Academy's Chair of Ancient Literature. He was described thus; "Professor Edward Forbes, a gentleman who combined with his eminence in science, great knowledge and skill in Art, and the warm regard and friendship of the leading Artists of his time."
Tragically Forbes was to hold his post with us for a mere ten days, for he died on 18 November 1854.
One of Forbes' colleagues at the University of Edinburgh was Professor John Goodsir, the latest generation of a distinguished family of Scottish medical men. The two shared digs together and, in death, lie in adjacent grave plots in Edinburgh's Dean Cemetery beneath matching headstones.
In honour of the anniversary of Forbes death we are today launching online the extensive research conducted into the Forbes-Goodsir friendship by one of Professor Goodsir's last surviving descendants, Michael T Tracy from the United States of America. We are incredibly grateful to Mike for sharing this fascinating story with us and permitting us to make it widely accessible.