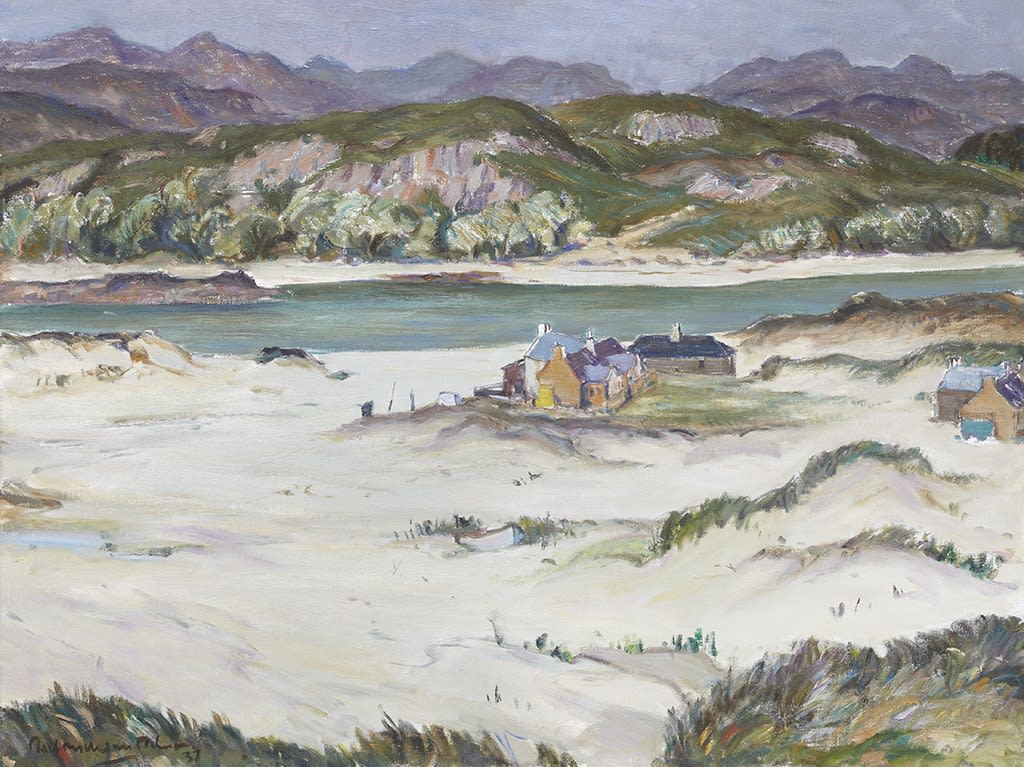 Amongst the many things which we do is to provide a public enquiry service. Very often this entails supplying details about artists who have exhibited works in the Academy's Annual Exhibitions since our first back in 1827. We provide the information and beyond a note of thanks from the enquirer that is usually the last we hear of it.


Occasionally however the enquirer is embarked on a more ambitious course. This was the case when we were approached several years ago by Maurice Millar.


Maurice 's interest was the painter John MacLauchlan Milne RSA (1885-1957) who was elevated to full Academician rank in 1937 just four years after his election as an Associate.

Milne was born on 12 August 1885 at Buckhaven in Fife (later the birthplace of another of our members, the late John Houston RSA (1930-2008) the son of an accomplished landscape painter Joseph Milne (1859-1911). Fellow landscapist William Watt Milne (1865-1949) was an uncle. John was supported in his desire to follow his father's profession and his work regularly appears on the market, although no major study of his life and work has appeared before now.

John found himself in Maurice's words "in the same places, at the same times, doing the same things, as those who would later be marketed as 'The Scottish Colourists' – namely: Samuel J. Peploe [RSA], George Leslie Hunter, Francis C.B. Cadell [RSA] and John D. Fergusson." Indeed this has led to him sometimes being referred to as The Fifth Colourist.

Whereas his artistic heritage, as pursued by his father, favoured a dark tonality and landscapes with low horizons and broad expanses of sky and effectively spoke to the 19th century influence of Dutch painting on Scottish art, John was attracted by the work of the French Post-Impressionists.

John spent many painting holidays in France, but even back in Scotland he applied post-impressionist techniques. His paintings of Iona and of the Isle of Arran are painted with such a warm palette that they could easily be locations on the South of France.

Now, after several years intense research, Maurice has pulled his findings together in a limited-edition book titled The Missing Colourist. Maurice states that his self-published book which runs to 240 pages with over 160 illustrations "is a limited edition, illustrated biography, and the first detailed examination of JMM's career – is a compendium of research findings, not an academic treatise– is not a coffee-table book of large illustrations and limited captions."

Coincidentally Dundee Art Society has secured the loan of around 40 of John's pictures which they will present in an exhibition devoted to his work. The exhibition will run at the Society's Roseangle Gallery in Dundee from 25 June to 23 July. https://www.dundeeartsociety.co.uk