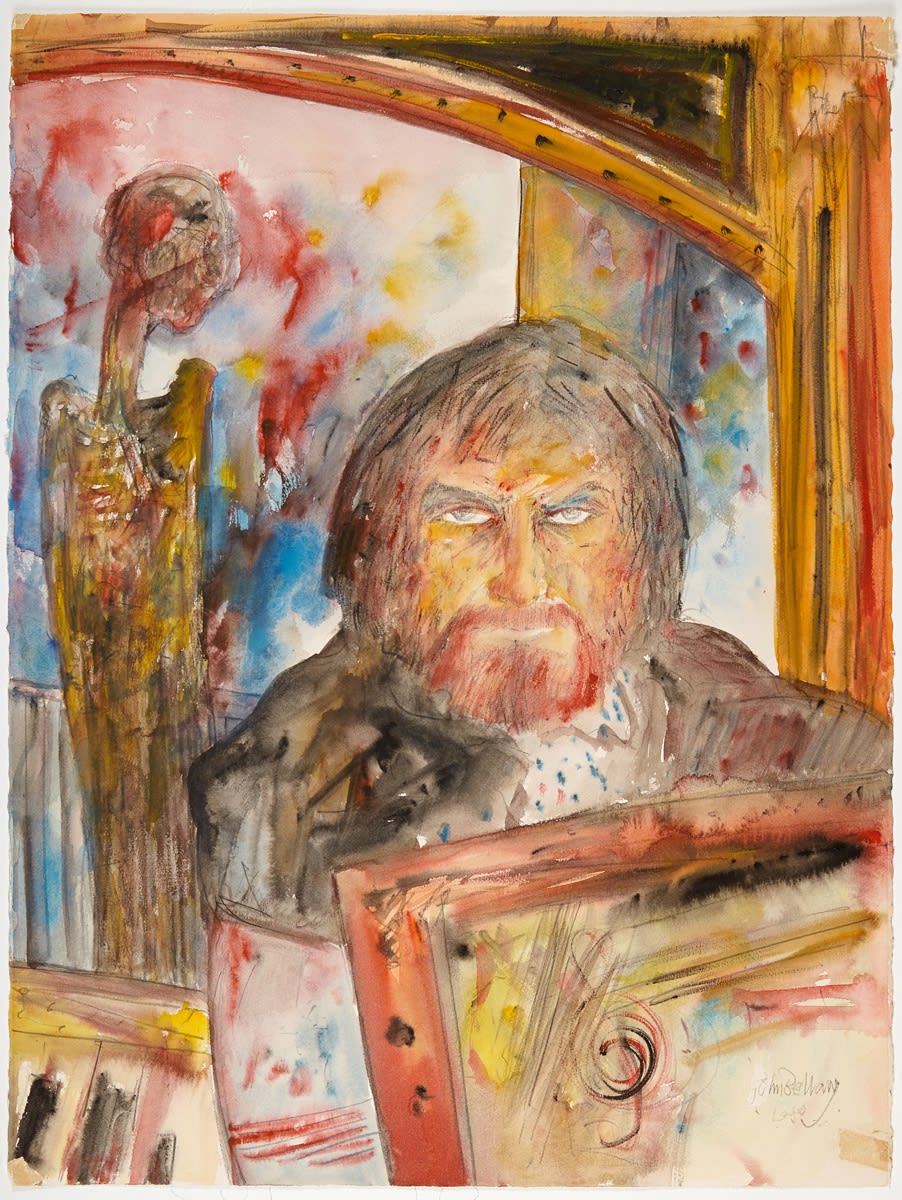 This Saturday marks what would have been the 80th birthday of John Bellany HRSA (1942-2013)
The son of a fisherman, Bellany was born at Port Seton on the Firth of Forth and first came to prominence as a student at Edinburgh College of Art where William Gillies RSA and Sir Robin Philipson PPRSA were amongst his tutors, and lifelong friendships were formed with Alexander Moffat RSA and Alan Bold.
A true bohemian, Bellany's seafaring ancestry provided his vivid imagination with a menagerie of images which fuelled his phenomenal output throughout his life. Social Realism proved a critical early driver for his work, informed additionally by a harrowing visit undertaken to former Nazi Concentration Camps.
Following major surgery Bellany's work moved towards calmer, more vividly coloured paintings including of flowers and landscape – he split his time between the UK and Italy. Regardless, his work is instantly identifiable by the vigour of its execution.
In the last decade we have added a small but important group of Bellany's works on paper (he was an active printmaker in addition to his painter work) though as his Membership was as an Honorary Member he was never obliged to deposit a Diploma work, as would have been the case had he been a full Academician.
Image: John Bellany HRSA (1942-2013), Self Portrait 2, pencil and watercolour on paper, not dated, Scottish Arts Council Bequest, 1997 © The Artist's Estate