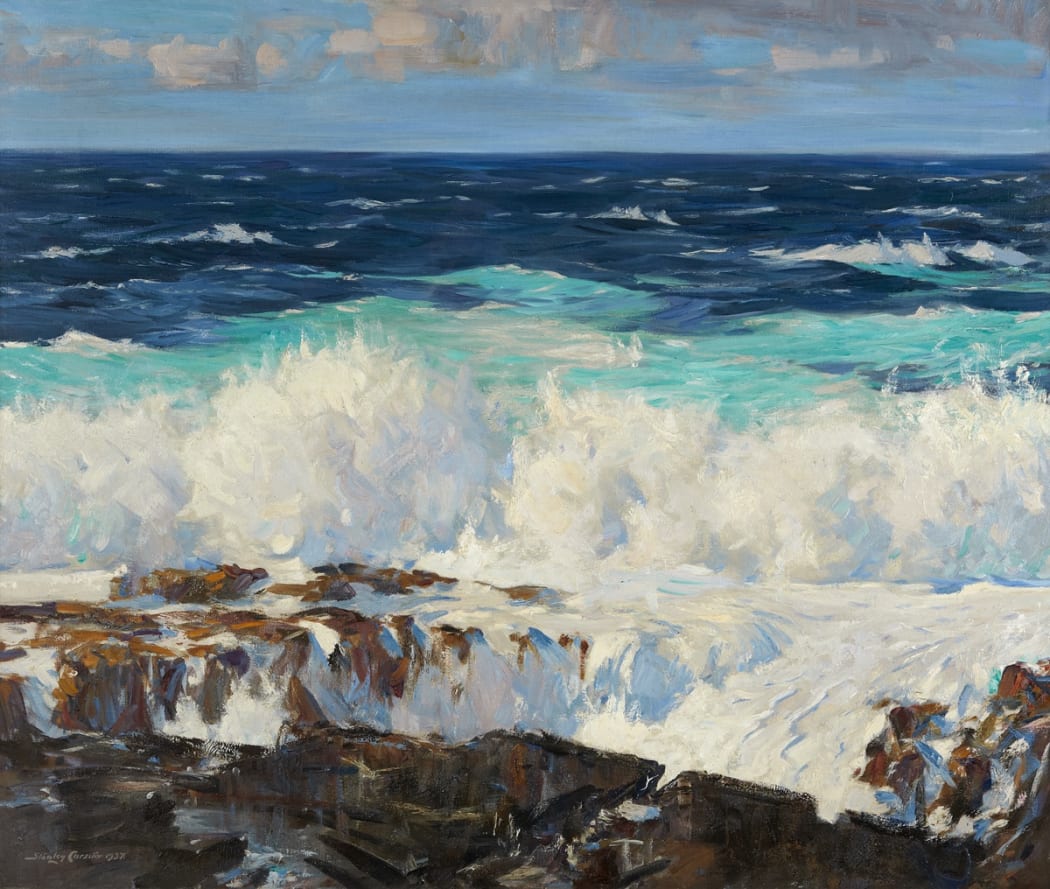 Sir Stanley Cursiter RSA (1887-1976) remains one of the most northerly-born of all our elected Members past and present, being born in Kirkwall on Orkney on 29 April 1887.
He is perhaps not as well-known as his life and work merits, and it has been many years since the last major appraisal of his contribution to Scottish Art.
Cursiter was set on a career as an Architect but the early death of his father left the family unable to afford the necessary expense and he became a commercial printer in Edinburgh instead. His early work, including a number exhibited in our Annual Exhibitions were lithographs inspired by the mythology and landscape of the Orkney Islands. He attended the Edinburgh School of Art and completed his studies at Edinburgh College of Art.
He was awarded a military OBE for his active service with the Royal Corps of Signals during the First World War, where his knowledge of lithography was put to good use.
Elected an ARSA in 1927 he was elevated to full academician rank ten years later. By this latter date he was 7 years into the Directorship of the National Galleries of Scotland. When he finally resigned that post in 1948 he also became the last of our elected Members to hold that office; a privilege originally guaranteed by the Act of Parliament for founding the National Gallery of Scotland in 1854.
Cursiter produced an interesting series of paintings inspired by the Italian Futurist movement in the immediate lead up to the First World War and latterly became a highly regarded portraitist, whilst always recording his beloved Orkney Islands, as in his Diploma Collection deposit.
Bedecked with a raft of Honours, Cursiter served as our Secretary from 1953-55, and died in our 150th Anniversary year; much loved and highly respected by his peers.
His Obituary records him as; "Handsome, genial, a good conversationalist and too infrequent broadcaster—a gifted painter who brought distinction to all he touched, including this Academy."